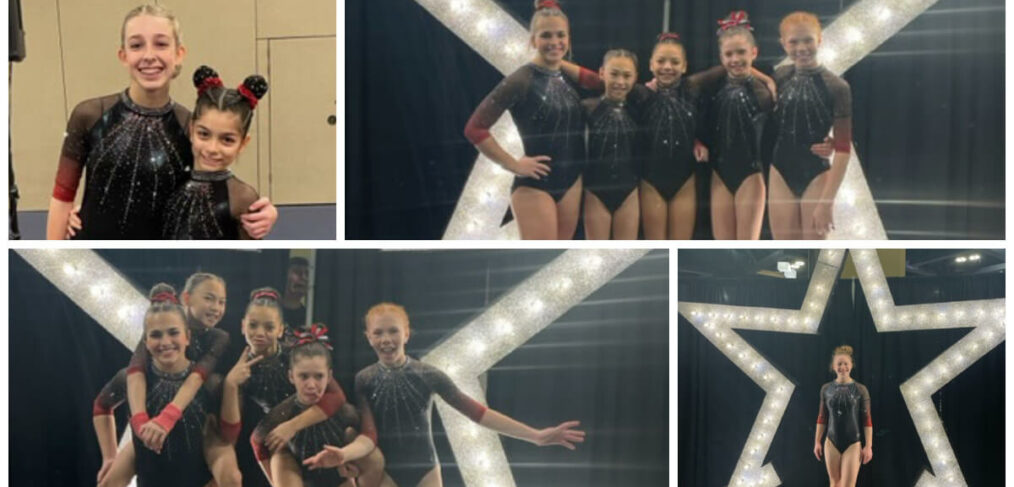 Gem City's Upper Level Gymnasts Journey to Kentucky to Compete
Eight of our upper level gymnasts competed at the Coaches Spectacular hosted by Cincinnati Gymnastics in Covington, Kentucky. It's always a longer drive, but the competition is a highlight each season!
You can view a list of top ten placings below. Gymnastics team coaches include Jacob Huff, Hope Huff, Sarah Shumake, and Ashley Schralla. You can read more about Gem City's gymnastics program and find our meet schedule here.
Meet Results
Level 9:
Ava Winking V3🥉, UB4, BB, FX1🥇, AA2🥈
Level 7:
Sylvia Winking – UB9, FX5, AA9
Olivia Slater – V5, UB6, BB7, FX6, AA7
Ellie Lithila – V7, UB10, BB10, AA10
Eden Mayes – UB6
Emma Fleer – participated
Level 5:
Addison Bakalyar – BB4
Kaylin Vazquez-Epperson – FX2🥈