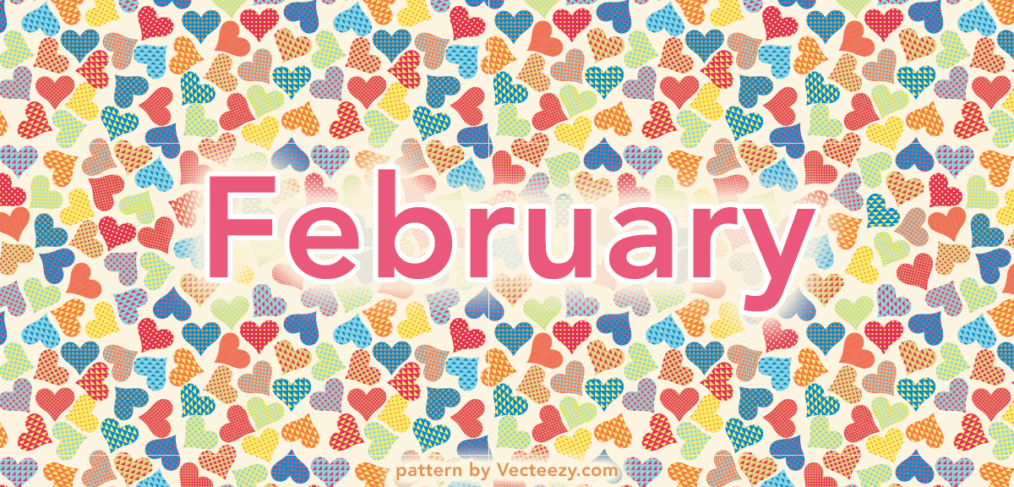 February 2023 Newsletter
Our athletes have been so busy! Check out these results—
We also have some other fun things going on—
🎨 We've put up some fun murals in the preschool area at the gym! Keep scrolling to check them out.
🥰 Theme week coming! The week of February 13 dress up for Valentine's Day! We will be festive here at gym, and we'll have a special treat to hand out to the athletes after class!
📣 Our pre-tryout cheer clinics will be happening in April & May. Get all the clinic details here!
Happy Valentine's Day,
Katie Cernea
---
Good Luck, Diamonds!
Good luck to our Gem City Diamonds, our junior all-star squad, as they attend their first invitational of the season on February 11 in Indianapolis! We are so excited and proud of all their hard work on their routine!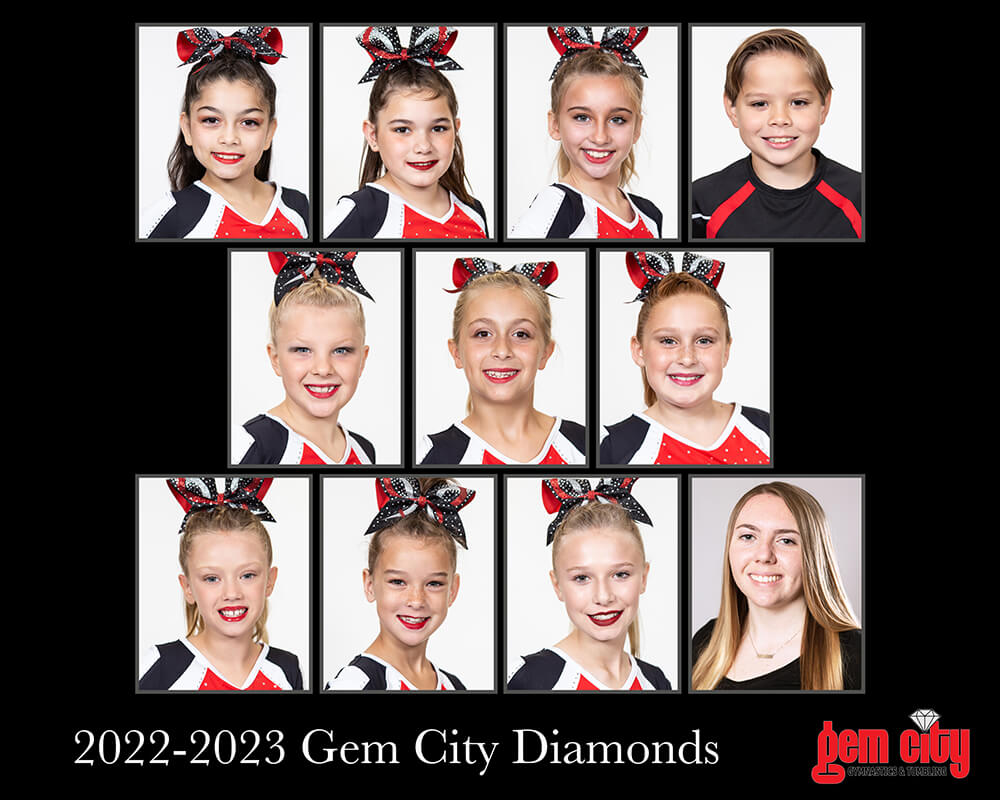 ---
Reminders
🗓️ Tuition Due
The first half of spring session tuition was due the first week of class (the second week for new students), and the second half of tuition is due by March 1. The spring session goes until May 13.
🟢 Yes, We Are Open!
Gem City will hold classes and practices on Monday, February 20, on Presidents' Day.
🌞 Thinking Ahead
The summer schedule will be made available by April 1. Spring session evaluations are the week of April 10. Summer session registration begins April 17, but the spring session doesn't end until May 13!
---
Events
February Pizza Fun Night
Join Gem City on February 10 from 6:30-9:30! $20 members, $25 nonmembers. Ages 4-14. You MUST register by Thursday!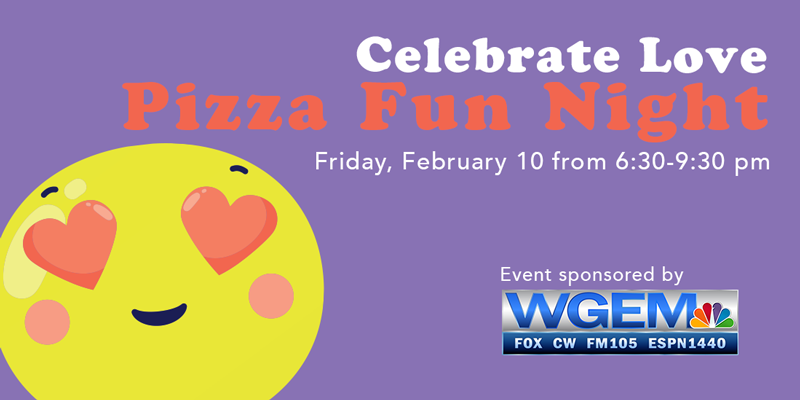 Next Event
The next Pizza Fun Night will be on Friday, March 17 from 6:30-9:30! We can't wait to see you there.
---
---
Updates Around the Gym
We've spruced things up in the preschool area with some fun murals!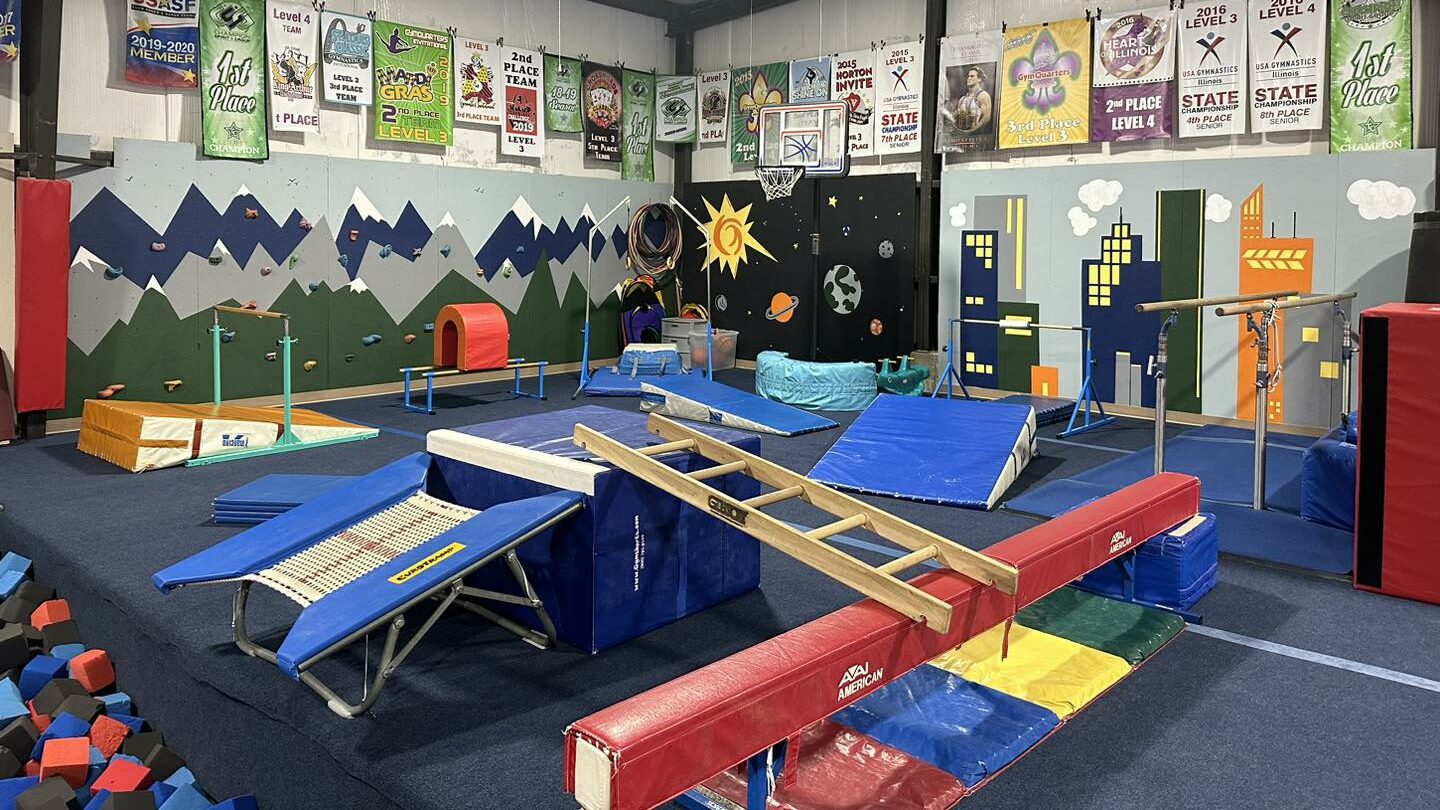 ---