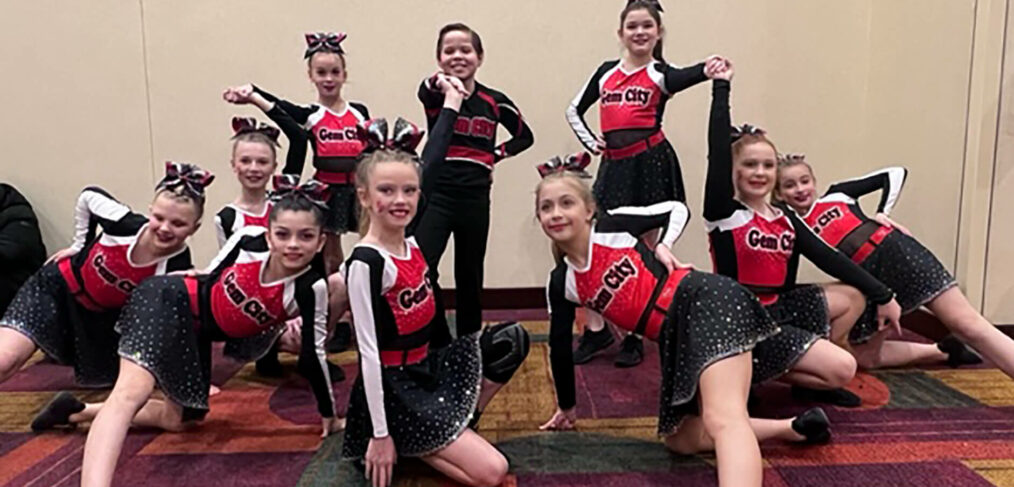 Junior All Star Squad Qualifies for Nationals in First Meet
The Gem City Diamonds, our Junior All Star Cheer Squad, competed in Indianapolis at their first meet of the season and qualified for NATIONALS! The competition was fierce and they earned 5th place. They also HIT ZERO deductions, which is awesome!
The Junior Squad is coached by Hayley LaGarce. You can read more about our all star cheer program here.