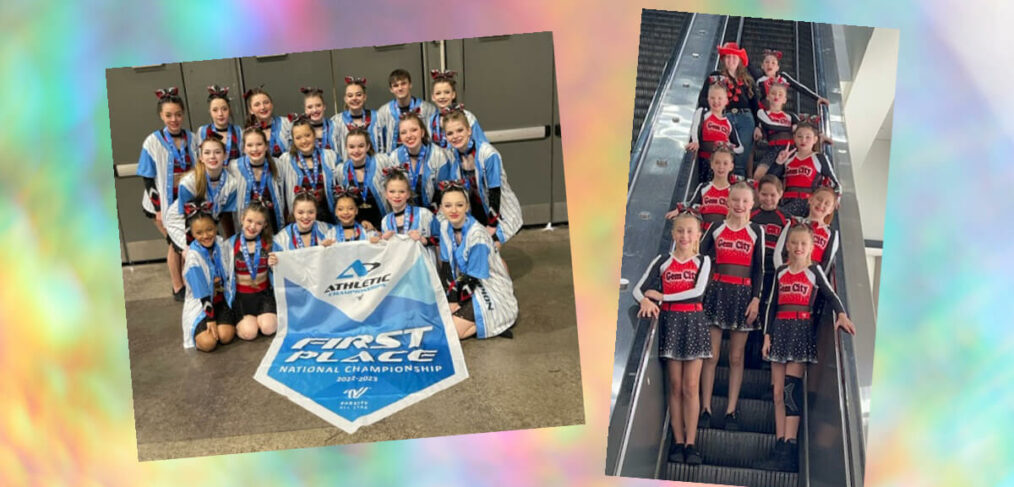 All Star Cheer Squads Close Out Season in Kansas City with Win, High Score
The Gem City Phoenix (senior squad) brought home a win while the Gem City Diamonds (junior squad) earned the squad's highest score ever! They competed in Athletic Championship Nationals, a two-day meet in Kansas City. 
The first day's scores count as 25% of the overall score, so going into day two meant they needed to bring it! Both squads hit zero (no major deductions) on day one AND Gem City Diamonds hit their highest score of their season so far!
After day two, we are proud to say we are bringing home another first place win for Gem City Phoenix!
 This squad beat their score from day one by over two points! Next stop, the US Finals in Galveston, Texas, later this month!
At the end of day two, Gem City Diamonds brought home fifth place, BUT they earned a 93.77 – that's our younger squad's HIGHEST SCORE EVER in their three year existence at our gym!
They had such great competition! With that score, we can't wait to see how they do at Nationals in May in Virginia Beach!
The senior squad is coached by Hope Huff and Ashley Schralla. The junior squad is coached by Hayley LaGarce. You can read more about our all star cheer program here.
Find videos of full routines for both squads full routines on Gem City's Facebook page.