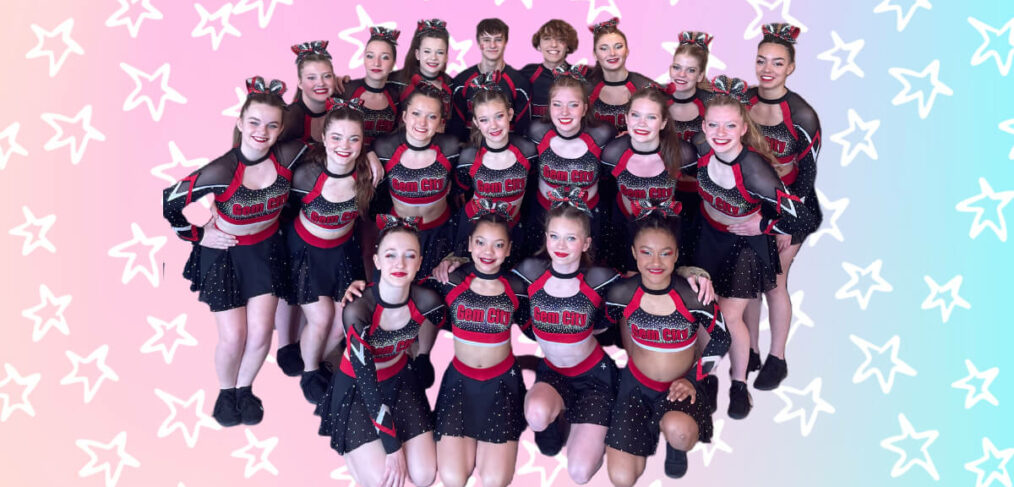 Senior All Star Squad Earns Third Place at US Finals in Texas
Gem City Phoenix competed on April 1 at the US Finals in Galveston, Texas, and earned third place!
This squad has put SO MUCH into this season – probably our hardest working squad yet. ❤️ The past month has brought many challenges (we had two alternates competing this weekend & we added difficulty just two weeks ago) and the competition in Texas is no joke! 😳 We are very thankful for safe travels, our athletes and their families, and the legacy our gym is making.
The senior squad is coached by Hope Huff and Ashley Schralla. You can read more about our all star cheer program here. See a full list of members of the senior squad below.
Senior Level 2 Elite Squad:
Aubrey Pool, 16, Quincy
Sydney Sherman, 18, Quincy
Emily Wand, 16, Quincy
Lila Winking, 14, Quincy
Haley Woodyard, 17, Quincy
Morgan Elston, 16, Quincy
McKenzee Mellon, 14, Quincy
Rylee Mellon, 17, Quincy
Elizabeth Drew, 17, Quincy
Jackson Thompson, 19, Monroe City
Irelyn Plenge, 15, Kahoka
Millie Stewart, 13, Palmyra
Elisia Dohman14, Quincy
Chloe Buhrmester, 14, Quincy
Natalie Chapman, 15, Hannibal
Kaliyah Chinn, 13, Hannibal
Christian Klingele, 16, Plainville
Ellie Lithila, 12, Quincy
Madisyn Mixer, 12, Fowler
Amarra Nelson, 16, Clarence
Ava Winking, 17, Quincy