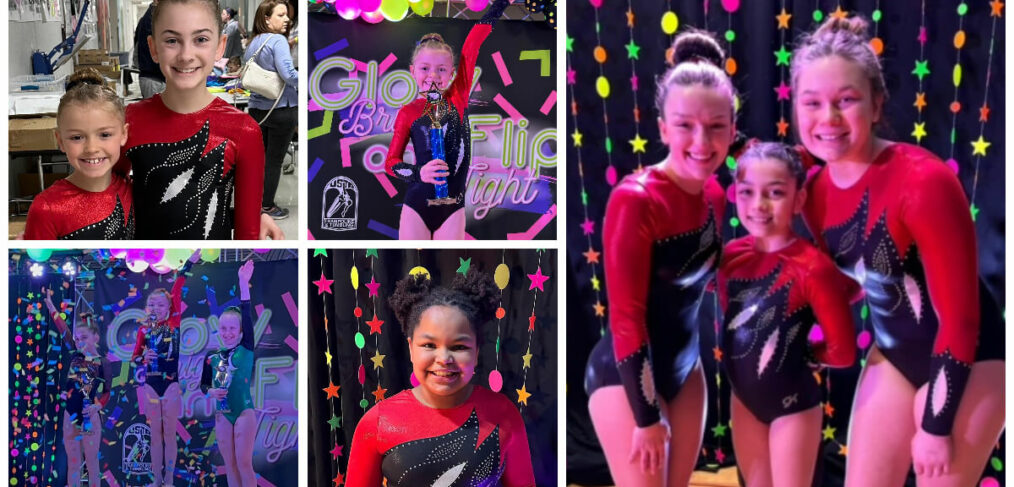 Tumbling Team Wraps Up Regular Season in Effingham
Effingham, IL – Gem City's Tumbling Team finished their last competition of the regular season on Sunday, April 2.
It was awesome and we are super excited for their next competition which will be the USTA State Championships later this month.
Tumbling team athletes are coached by Zeke Cernea, Anne Nash, Sydney Sherman, and Lydia Schrand. Read more about the Gem City's tumbling team here.
Meet Results
Ashlyn Akerson – Advanced – 1st 🥇
Ellisyn Stratman – Intermediate – 1st 🥇
KK Vazquez-Epperson SubAdv 1st 🥇
Ella Wietholder – Intermediate – 1st 🥇
Sierra Bergman – Sub Advanced – 2nd 🥈
Niah Vazquez-Epperson – Sub Novice – 2nd 🥈
Alaina Nichols – Intermediate – 3rd 🥉
Esther Vazquez-Epperson – Sub Novice – 3rd 🥉
Josalyn Miller – Sub Advanced – 4th
Dorothy Boehmer – Intermediate – 5th
Hadley Fry – Sub Novice – 5th
Madilynn Wiseman – Novice – 5th
Ryli Zahringer – Intermediate – 6th