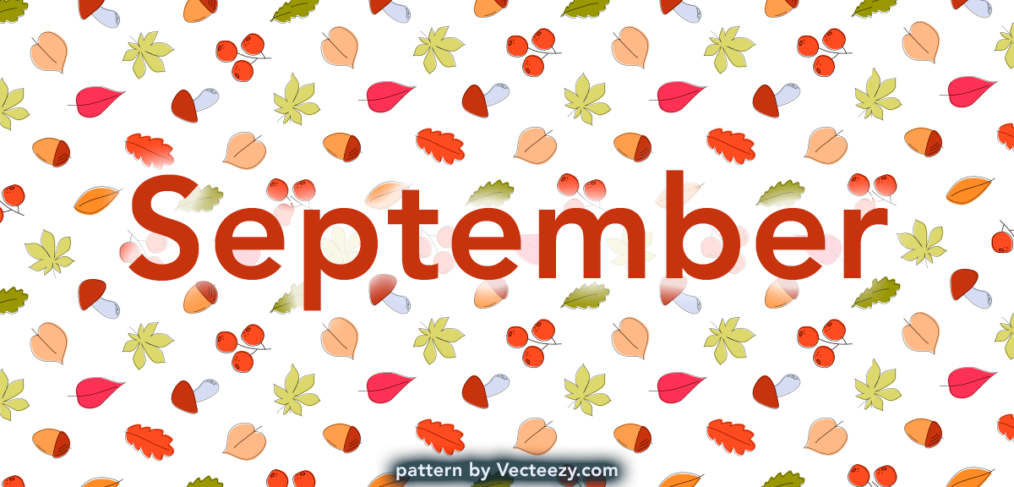 September 2023 Newsletter
Thank you for 17 amazing years! Last month we celebrated our 17th year as Gem City Gymnastics & Tumbling.
We cannot believe how quickly it's flown by. Gem City has grown so much over the years and we have all of you to thank for making the gym such a great place for our community!
Also, thanks for sticking it out with us through the first week of this session! We know the first week can be hectic— kids not knowing teachers, parents not knowing where to stand or sit, and the gym being generally packed. THANK YOU. It only takes one week for everyone to figure out where to go and what to do!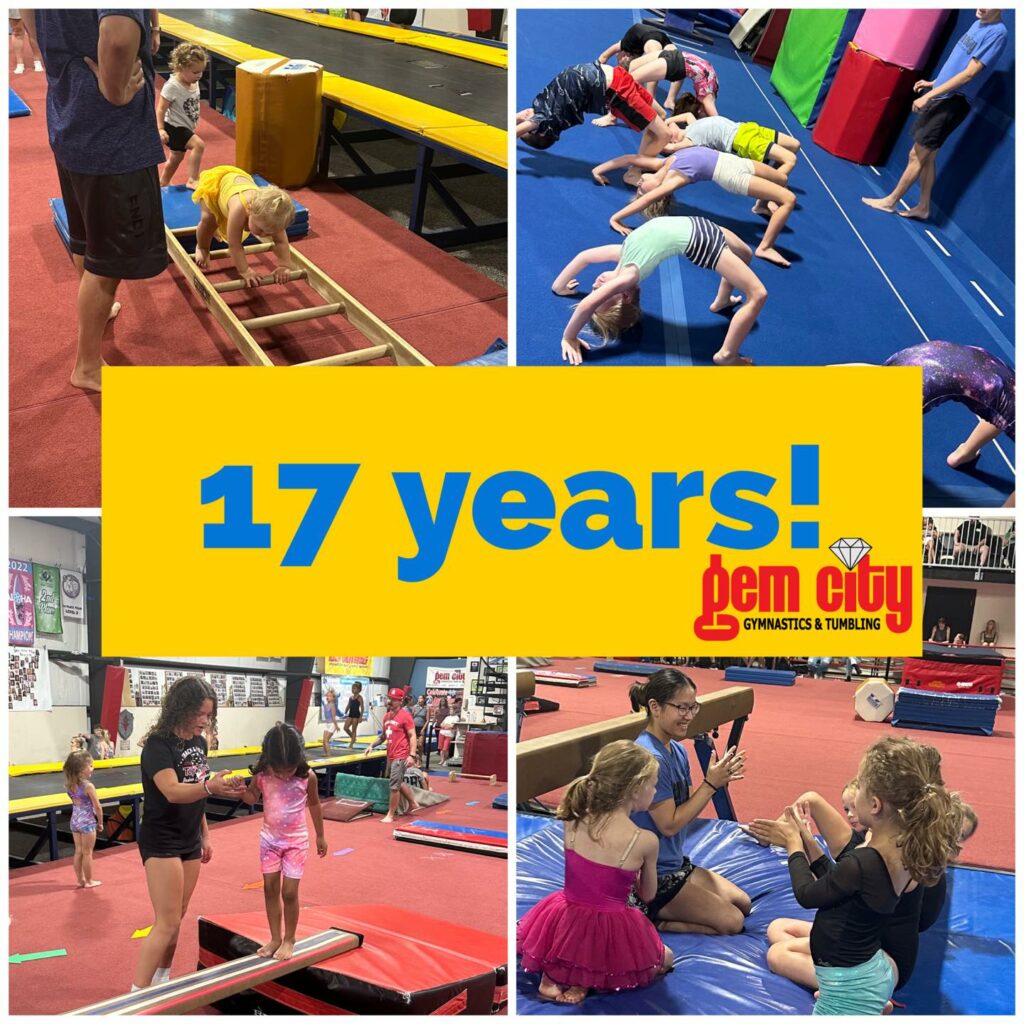 ---
❤️ All Staff are CPR Certified!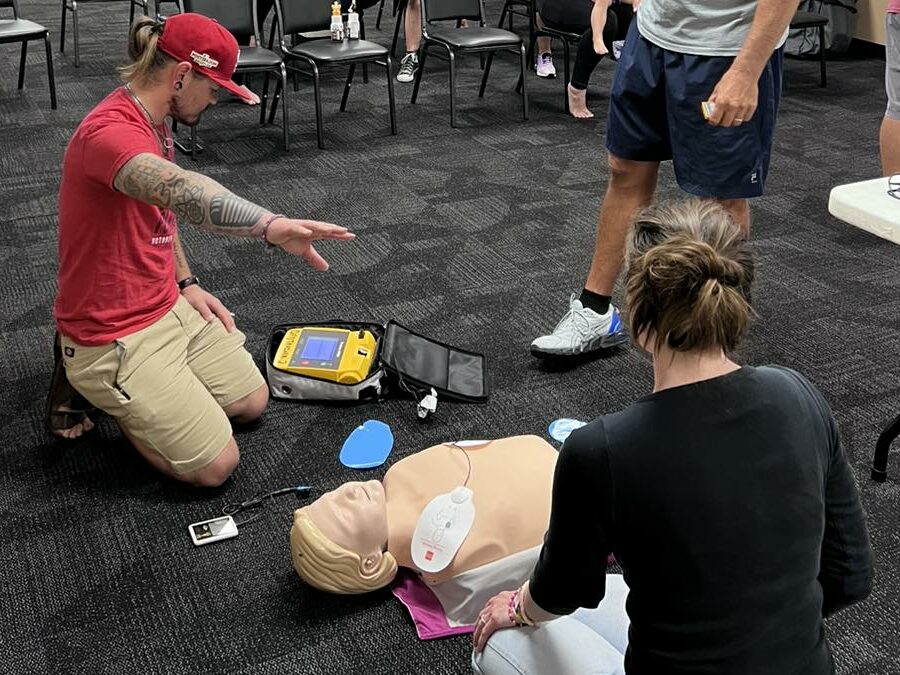 We are proud to say that our staff all renewed their training for CPR and our AED last month! We have been an AED facility since 2018. We are thankful to Quincy Firefighters Chris Bischel and Nathan Pool for taking the time to meet with our staff and get us up-to-date.
---
🔔 Reminders for September
Good Grades Drawing to Continue This School Year
We will continue to do our Good Grades Drawing for the 2023-2024 school year, so make sure to keep your grades up! The first quarter drawing will be on November 8, so make sure to bring a copy of your first quarter report card into the office as soon as you get it this fall!
Tuition Reminder
Full tuition payments are due by October 1. You can drop off payment any time in the Pro Shop during regular business hours.
Preschool Playtime
Our Preschool Playtime continues through the Fall 2023 session – uninterrupted from August 23 to December 27. We will be having PP over Thanksgiving break and Christmas break!
---
🎉 Two Recipients Named for the Troy Lucas Memorial Scholarship
We are happy to announce that we have TWO Troy Lucas Memorial Scholarship recipients this school year! We are so proud to continue to honor Troy in this way. Thank you to those that help get the word out.
The Troy Lucas Memorial Scholarship celebrates Troy's love and enthusiasm for the gym. His weekly lesson became a part of his routine that helped him be more social and less inhibited. Gem City understands the powerful role played by athletics and gymnastics in helping kids grow. It's why we created this scholarship in summer of 2021. Gem City offers this scholarship for weekly private lessons for a child with differing abilities to enable even more kids to have the experience like Troy did.
---
🗓️ Next Event: Back-to-School Pizza Fun Night
Our next Pizza Fun Night is scheduled for Friday, September 22, 6:30-9:30pm, and you must pre-register by Thursday, September 21. Ages 4-12. Members $20, nonmembers $25. The price includes pizza, soda, candy prizes for games, and playtime!
---
🤪 September Pro Shop Specials
---
🤸🏽‍♂️ Show Us Your Skills for National Gymnastics Day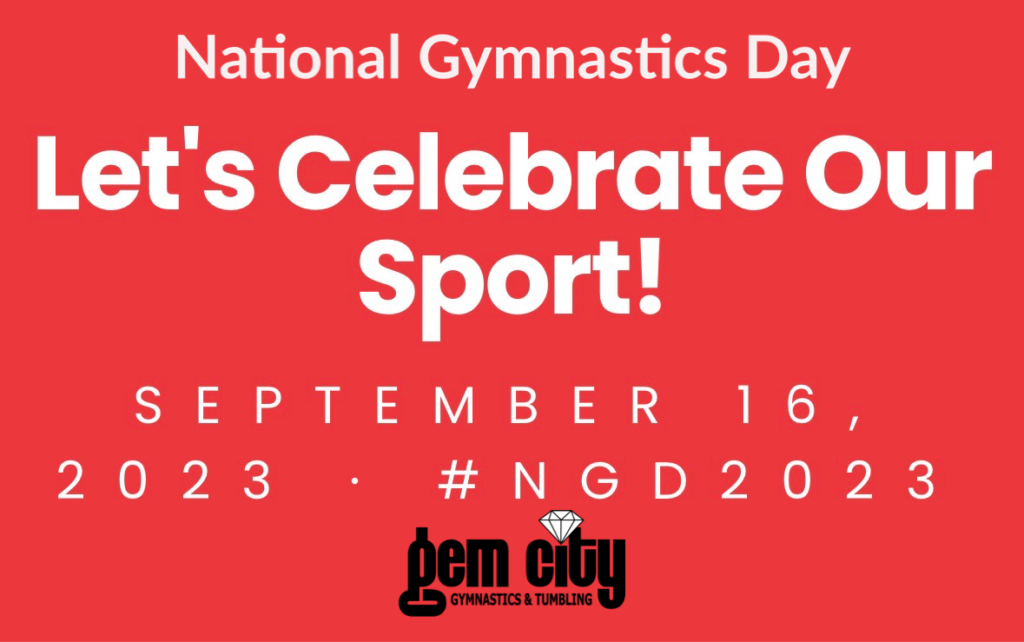 National Gymnastics Day is Saturday, September 16! We will be celebrating all week long! Celebrate alongside the gym by posting your own pictures and videos doing our favorite sport!