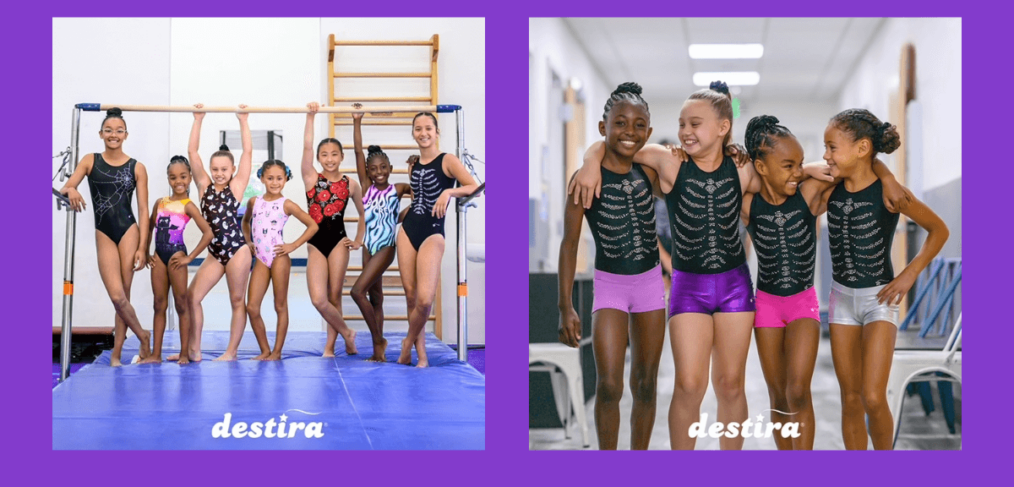 We ❤️ Destira Leotards & Shorts
There's been so much love for the Destira leotards and shorts now available in our Pro Shop!
Great news— you can now access all Destira styles and sizes online and have it shipped directly to you with our online affiliate shop! They offer amazing holiday designs but they sell out quickly from our Pro Shop, so this is a great way to snag one.
Using our online affiliate shop is a great way to support Gem City and keep our gym community strong and growing! Two more things to keep in mind:
If you're ever in the Pro Shop and a size or style is sold out, you can use the QR code on the Destira flyers posted on the leotard rack.
You can always find the link to the shop by clicking Shop Destira Leotards in the footer of our website
🎃 Spooky Leotards Available!