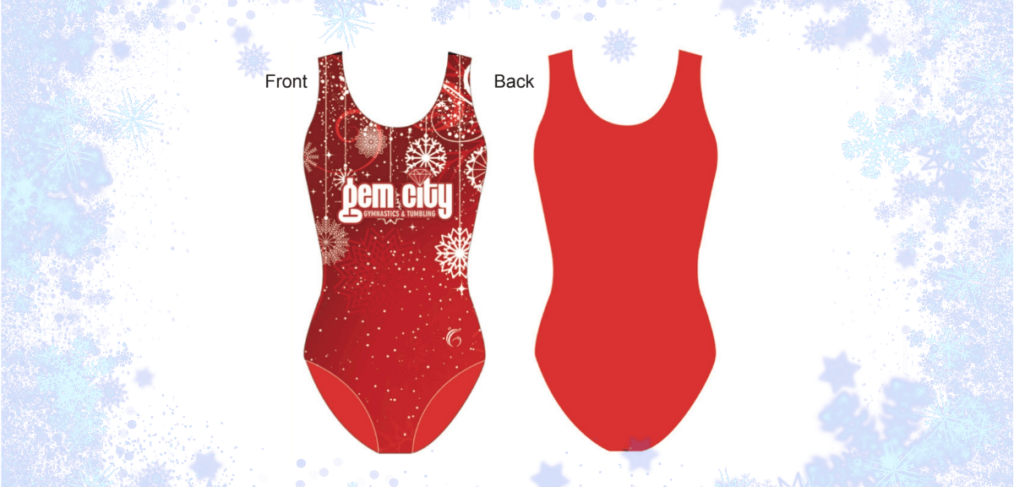 Gem City Holiday Leotard Available
Order by October 30 to guarantee delivery by Christmas.
❄️ It's red, snowy, and fun— it's perfect for winter at Gem City! We're super excited to offer our very first Gem City Holiday Leotard from Garland Brand.
You can order it now for $69.99. Simply download the order form or stop into the Pro Shop to order.