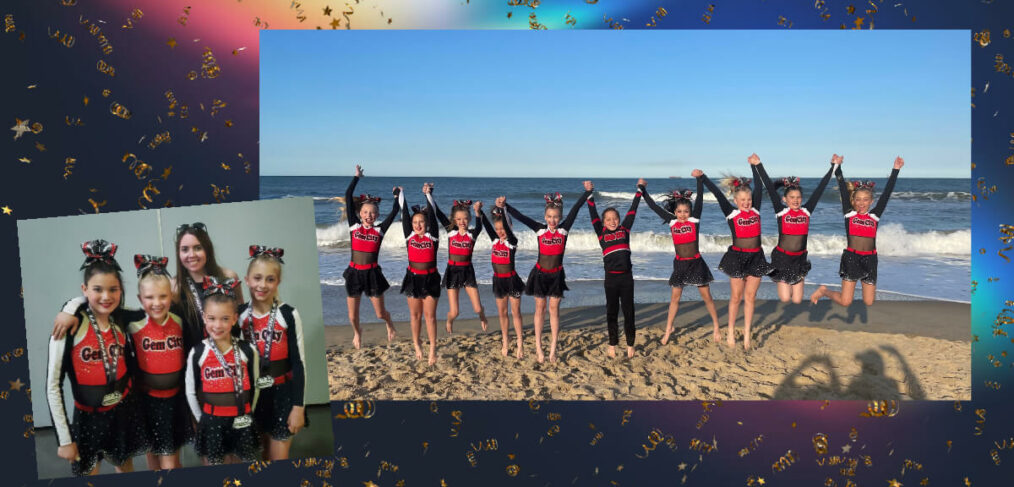 Hit Zero: Junior All Star Squad Places 5th at Nationals
The Gem City Diamonds at the U.S. Finals competed in Virginia Beach on May 5! They delivered a routine that HIT ZERO, meaning the squad had no major deductions, earned 5th place in the nation for the Junior Level 1 Elite Division.
We are so proud of our Junior Squad! This group of young, student athletes have worked so hard since last June to perfect their routine. They've also learned so much more this season about jumps, stunts, tumbling, and teamwork. 💪
The Gem City Diamonds is coached by Hayley LaGarce.  You can read more about our all-star cheer program here. See a full list of members of the squad below.
2022-2023 Gem City Level 1 Elite All Star Squad:
Avery Board, 12, Quincy
Charley Denton, 8, Liberty
Kate Fuller, 10, Quincy
Ethan Lithila, 9, Quincy
Alaina Nichols, 10, Quincy
Payton Palmer, 9, Bowling Green
Lindyn Schneider, 11, Quincy
Brynlee Sohn, 10, Quincy
Kaylin Vazquez-Epperson, 10, Payson
Raelynn Weatherford, 9, Quincy