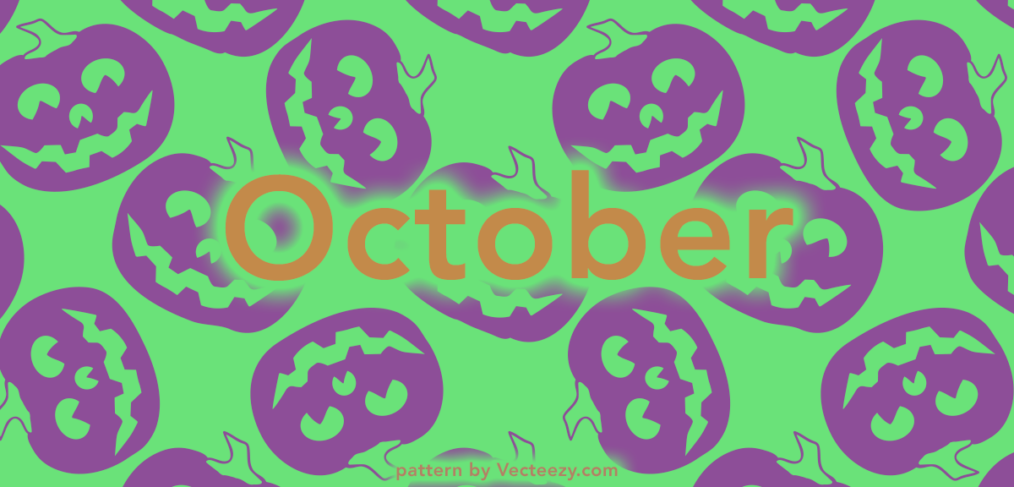 October 2023 Newsletter
It's spooky season, so remember these two things—
Halloween Theme Week! Starting Tuesday, October 24, come to gym dressed up in your festive gear! Whether that's a costume, some fun socks, face paint – whatever suits you best! This week of classes will be FUN!
Schedule break for trick-or-treating. The gym is closed Tuesday, October 31, for Halloween. Stay safe and warm!
---
👀 Reminders for October
Tuition Reminder
Full tuition payments were due by October 1. You can drop off payment any time in the Pro Shop during regular business hours.
Scheduled Break
The gym is closed Tuesday, October 31, for Halloween. Stay safe!
Preschool Playtime
Our Preschool Playtime continues through the Fall 2023 session – uninterrupted from August 23 to December 27. We will be having PP over Thanksgiving break and Christmas break!
Good Grades Drawing to Continue This School Year
The first Good Grades Drawing for the 2023-2024 school year will be on November 8. Be make sure to bring a copy of your first quarter report card into the office as soon as you get it this fall!
---
👉 Two Opportunities for Gymnastics & Tumbling Gear
---
🗓️ Next Event: Halloween Pizza Fun Night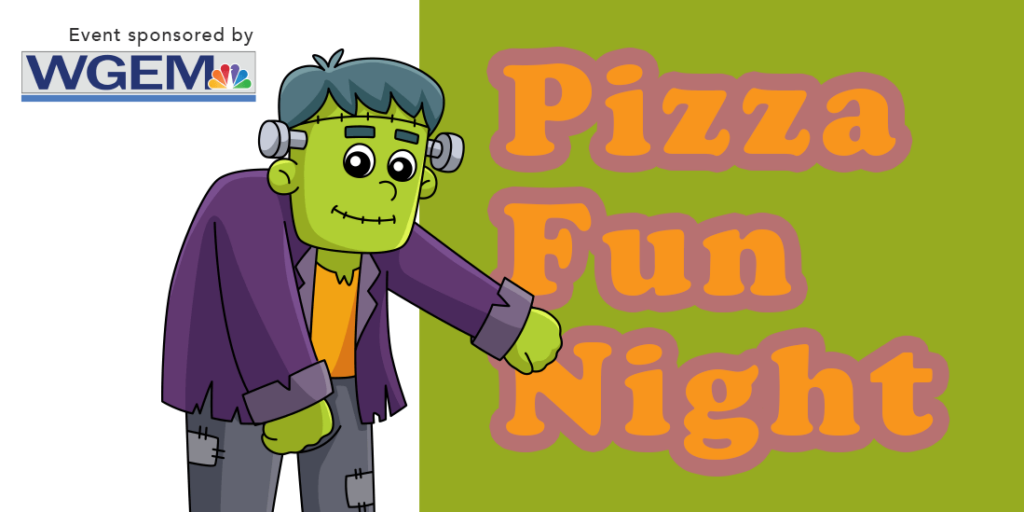 Our next Pizza Fun Night is scheduled for Friday, October 20, 6:30-9:30pm, and you must pre-register by Thursday, October 19. Ages 4-12. Members $20, nonmembers $25. The price includes pizza, soda, candy prizes for games, and playtime!
AND, we'll hold a costume contest! The costume contest is held in the first hour. If your awesome costume doesn't allow you to play easily, bring a change of clothes.
---
🤸🏽‍♂️ Thanks for celebrating National Gymnastics Day
Thanks for celebrating National Gymnastics Day with Gem City on 9/16! We had lots of people tag the gym in posts, and we had lots of preschoolers show us their coloring sheets! Our athletes had fun all week long as we took pictures and videos of them to share with you all on social media!
---
🎁 Drop Off Toy Donations at Gem City Until the First Week of December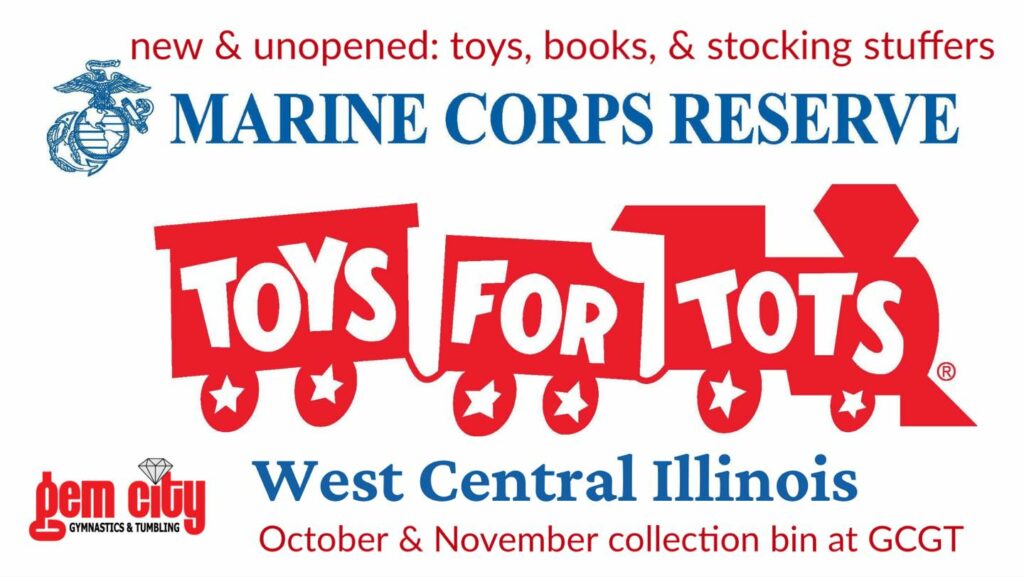 We are excited to announce that we will be a Toys for Tots drop off location this year! The box will be dropped off the week of October 1 and be here until it fills OR until the first week in December! The goal is to fill the box with new (unopened) toys! (Please don't gift wrap the presents.) I am emailing you the logo to use that they sent me.
We hope to help with their Christmas Campaign Toy Drive! Last year Toys for Tots was able to distribute over 19,000 toys/stocking stuffers/books to 3,037 within West Central Illinois, and they anticipate even more this year! Please consider bringing in a toy or book in October or November.