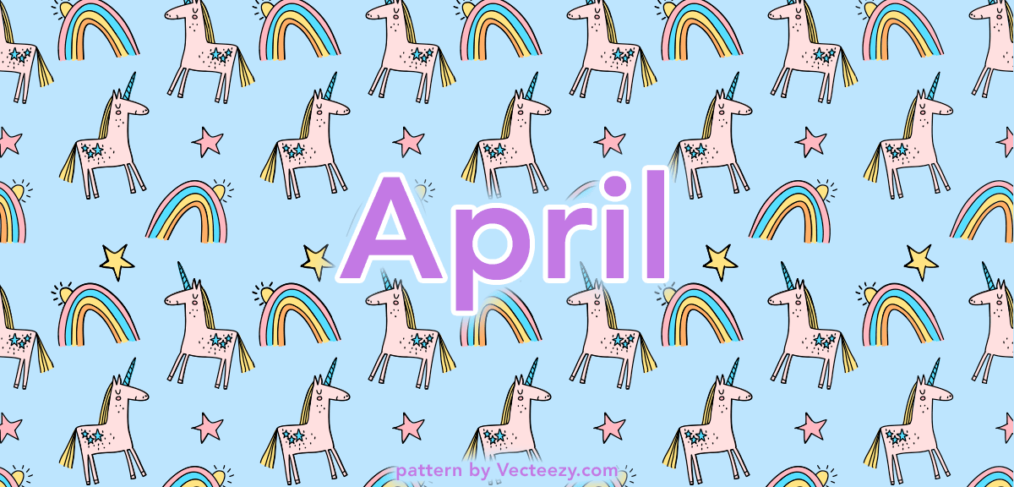 April 2021 Newsletter
Spring has been a busy time! Gem City's athletes are busy competing at state competitions and we're planning for summer classes. Secure your spot in summer classes by registering starting on Monday, April 19. Find the full class listings here.
---
Notes for April
🍉 Schedule Break
We are closed for summer break from May 16 to 30. We'll be in and out of the office spiffing things up, so feel free to call us at 217.224.8491 and we'll get you registered over the phone for summer classes!
During this time, we WILL still be hosting Preschool Playtime and birthday parties.
🏝 Plan for Summer Classes
Summer registration begins Monday, April 19.
Call 217.224.8491 to register over the phone.
Summer session is 10 weeks running June 1 – August 9.
☑ Evaluation Week
Evaluation Week is happening now! It's a great opportunity for coaches and parents to celebrate the progress of athletes!
Each athlete receives a written evaluation from their coach that recommends a class for the next session. Class instructors use a standardized list of skills for each level to see what skills your child has accomplished this session. If your child has mastered all the skill standards they will move up to the next level class.
🎂 Book Your Birthday Party Early
Who doesn't want to flip around on their birthday!? Be sure to plan ahead, however. Gem City's birthday party slots are filling up about six weeks in advance. We are overwhelmed by the demand to rent our facility, and we THANK YOU for the support! Here are a few more details.
---
What Gem City athletes have been doing…
• Gymnasts compete at Level 7 & 8 State, Venvertloh qualifies for Regionals
• 32 tumblers heading to State
• Level 9 Gymnasts Compete at State; Haley bound for USAG Regionals
• Both All Star Cheer Squads Qualify for Nationals
---
Gem City's next Open Gym is April 30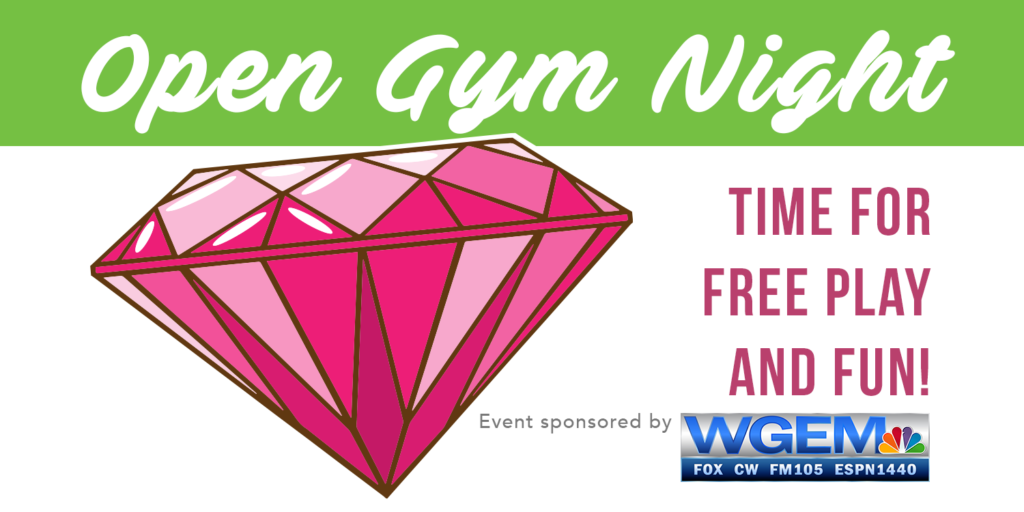 Friday, April 30 @ 6:30-8:30 pm | $12 members, $15 nonmembers
We are excited to host an open gym on Friday, April 30, 6:30-8:30 pm. The cost will $12 for members and $15 for nonmembers. Reserve your spot by calling 217.224.8491. You MUST have a signed waiver and full payment handed before Thursday, April 29.
We do have limited capacity, so pre-registration IS A MUST! Please call 217.224.8491 to reserve your spot.
---
Tryouts scheduled for the 2021-2022 All Star Cheer Squad on May 15
Our NATIONALLY ranked All-Star program is looking for new squad members! We have a Senior, Level 2 Squad for ages 12-18, and we also have a Youth Squad for ages 6-11. And, WE WANT YOU TO TRYOUT! Anyone interested MUST email gemcitytumbling@gmail.com or calling 217.224.8491 to get info AND it's smart to follow the Facebook event page because tips and requirements have been shared to better help everyone prepare for tryouts. You can read more about the process here.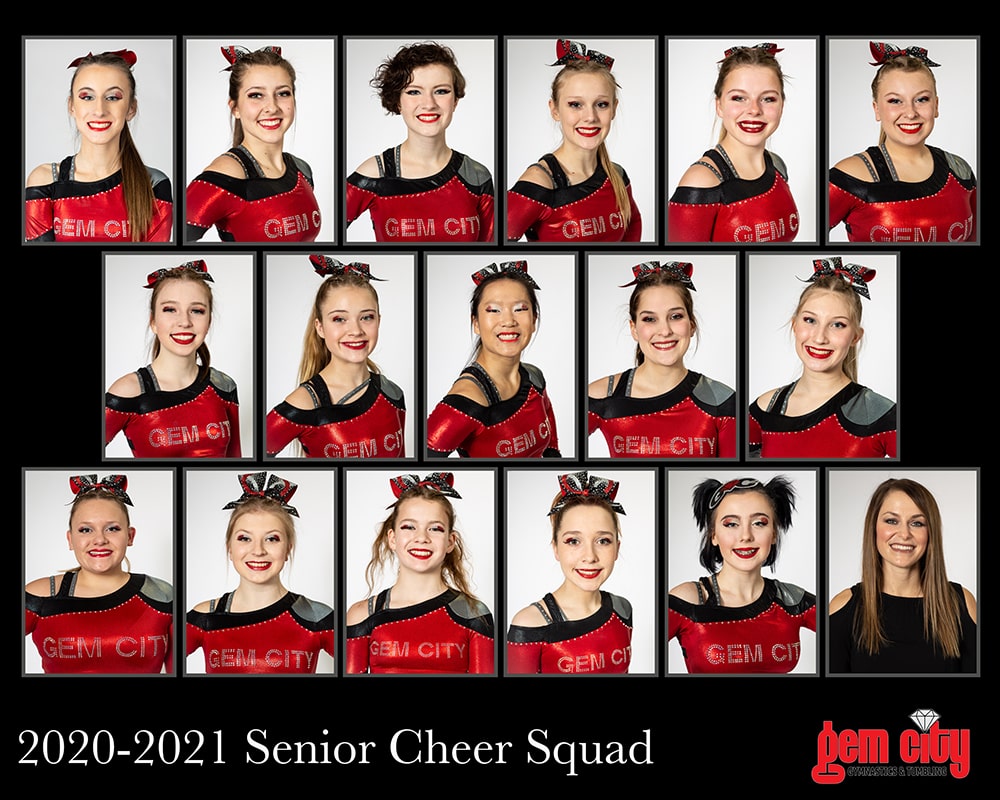 ---