February 2021 Newsletter
The weather hasn't been very Spring-like, but we're still loving the new faces of the Spring Session! Keep reading for a few key reminders in February, like we are OPEN for President's Day on Monday, February 15.
---
Notes for February
🥶 Inclement Weather
If you have missed class due to snow days, then you are able to make those classes up. Simply call or pop into the office the next time you have class to schedule your make-up. You have until the end of the spring session to make up your class (spring session ends May 15).
🗓 Schedule Reminder
We are open for President's Day, Monday, February 15.
💡 Tuition Reminder
If you made a half payment for Spring Session tuition, then your second half of tuition is due by March 1.
🌻 Spring Registration
Spring registration is in full swing and ongoing! We pro-rate tuition based on your start date. Also, we offer trial classes to anyone starting classes for the first time.
All registrations will be done over the phone this session. Please call (217) 224-8491 to reserve your spot. Find spring classes here.
📚 Keep hitting the books!
The next date for the Good Grades Drawing will be April 14.
Bring your child's report card in for their chance to win next quarter! All you have to do is stop by the office after quarter grades are received and they're entered into the drawing for each A (or equivalent).
Read about our latest winner below.
☘️ Theme Days
The theme days remaining for this session will be:
St. Patrick's / Wear Green – Week of Mar 15
"Gem City" Gear – Week of Apr 26
Please keep in mind no spray on hair color or glitter is allowed, and anything hindering a safe practice for the athlete will be asked to be removed.
---
Tessa Tieman: Good Grades Drawing Winner
Our Good Grades Quarterly Drawing is one of our favorite projects because the drawing encourages our athletes to work as hard in the classroom as they do in the gym.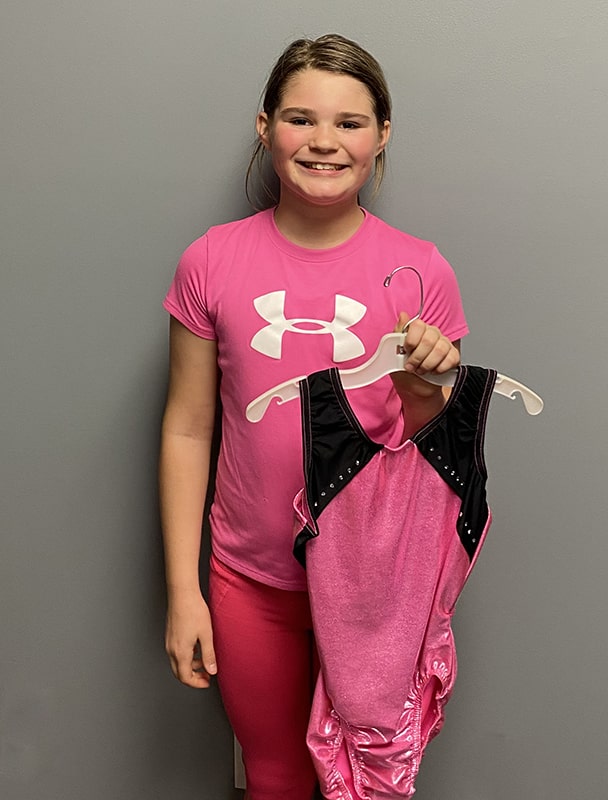 ---
Keep Up with the Highlights of Competition Season
Our tumbling team and gymnastics team have done a great job so far this season as we've attended a few competitions. You can always check out the team pages for gymnastics and tumbling on our website for up-to-date results.
Latest Meet Results:
---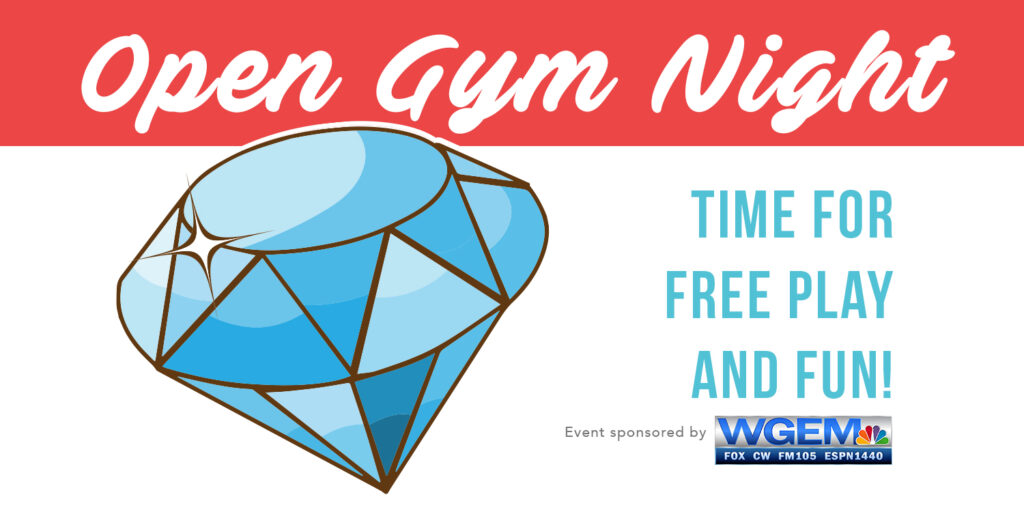 Attend Gem City's First Open Gym in Nearly A Year!
We are excited to have our first open gym in almost a year on Friday, March 12, 6:30-8:30 pm. The cost will $12 for members and $15 for nonmembers. Reserve your spot by calling 217.224.8491. You MUST have a signed waiver and full payment handed before Thursday, March 11.
We are capping this event off at 50 children, so pre-registration IS A MUST! Please call 217.224.8491 to reserve your spot.
Limited to the first 50 kids to register.
Pre-registration locked in upon signed waiver and payment.
No parents allowed inside the facility during the open gym. Please drop off your child and wait for your child outside the front door BEFORE and AFTER the open gym.Call the office at 217.224.8491 to register.
Please allow a social distance between you and the others around you.
The water fountain is off-limits, so please bring your own water bottle.
Please remind your child to wash their hands BEFORE and AFTER the open gym in the gym's restroom.
Face masks are not required to be worn by the children attending because of the safety risk of falling over a child's eyes while playing and inhibiting breathing during exercise.
---