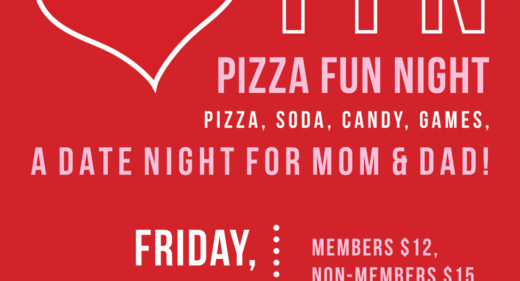 Let Gem City help with your date night on Valentine's Day!
We'll be hosting a Pizza Fun Night on Friday, February 14, 2013 from 6:30 to 9:30. That's three worry free hours for only $12 for members and $15 for non-members. Ages 4 to 14.
This event is sponsored by WGEM.